To see Mt. Kazbek and play with snowballs in the summer just for $ 8
In the summer Gudauri cable cars will start to work soon (PHOTOS). Schedule and cost.
At the ski resort of Gudauri ski lifts will work this summer. There are trails for mountain biking (downhill) and enduro on the resort. Last summer July 17 in Gudauri was held on enduro competitions. Photos from the event:
Working of the ropeway in the summer in Gudauri mountain resort adds opportunities for recreation in the mountains of Georgia:
To see the legendary Mount Kazbek and summer snow on the price of five cups of coffee
Using of the ropeways in Gudauri you can enjoy views of the most eastern Caucasian five-thousander - legendary Mt. Kazbek, whose height is 5033 meters above sea level, if you're lucky with the weather and the peak will open. Within forty minutes, rising stage by stage by 3 ski lifts Gudauri, you will be at the highest point of the resort - the mountain Sadzele, at an altitude of almost 3300 meters above sea level. In summer, during the day the temperature here does not rise above 12 degrees Celsius on the top of Sadzele lift station still snow. To see Mount Kazbek, play in the snow in the summer, enjoy the coolness of the mountains and spectacular views of the Great Caucasus Range with a glass of wine - it is difficult to imagine that it's possible a 1.5-hour drive from the 40-degree hot Tbilisi. The trip from Tbilisi to Gudauri at least for one day - a great idea for travelers in Georgia and is very easy to implement on their own: the easiest and budget option - marshrutka from Tbilisi for USD 3 + lifts to the mountain Sadzele USD 5. Total for $ 8 (19 GEL ) and at least half a day you can add to your trip to Georgia unforgettable experience in mountain.
For those who plan to climb Mount Kazbek, it will be useful to read about possibilities for acclimatization in Gudauri resort. The ropeway quickly takes you to a high altitude and you can choose the route of any difficulty level for acclimatization hike. A wide variety of hiking trails on neighboring three-thousanders and rocks on the north-western and eastern slopes of Mount Bidara help prepare your body to work at a height altitude and to work out the technical skills with mountaineering equipment.
Schedule of ropeways in Gudauri in summer 2017
Until the end of August at the resort daily will operate three ropeways - Gudaura (gondola), Snow Park and Sadzele.
The cost of 1 ascent - 5 GEL (USD 2,2), one lift Gudaura;
The cost of access to the highest point of the resort (3300 m above sea level, Mt. Sadzele) - 12 GEL (USD 5,2), three cable cars: Gudaura, Snow Park and Sadzele;
Hours: daily from 10:00 to 16:00.
It has been read
10569
times
Read also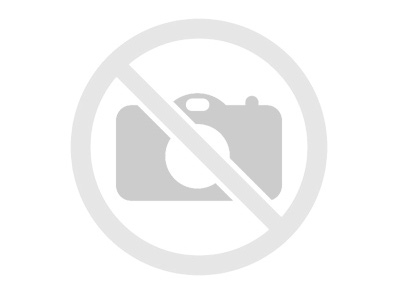 Previous article
Summer in Gudauri - cheap apartments for long stay rent
Next article
Summer season 2017 in Gudauri will be opened in July