Yuritsa Stankovich – profession "Mountain Manager"
He taught the President of Belarus skiing and cleaned Gudauri from stones.
Today I am visiting the owner of 92 golden medals and 8-time champion in alpine skiing, 76 golden medals and 10-times champion in snowboarding, professional instructor in snowboard and alpine skis, the expert in alpine skiing – Yuritsa Stanskovich from Serbia.
Last year, 8 months ago Yuritsa was invited to Gudauri resort in the position of Mountain Manager. Today, due to completion of employment agreement with Gudauri Development Fund, Yuritsa is flying back home, to the city of Niš (Serbia), where is waited by two children and his wife Maia. All this period we were neighbors and day before his departure, I asked him several questions.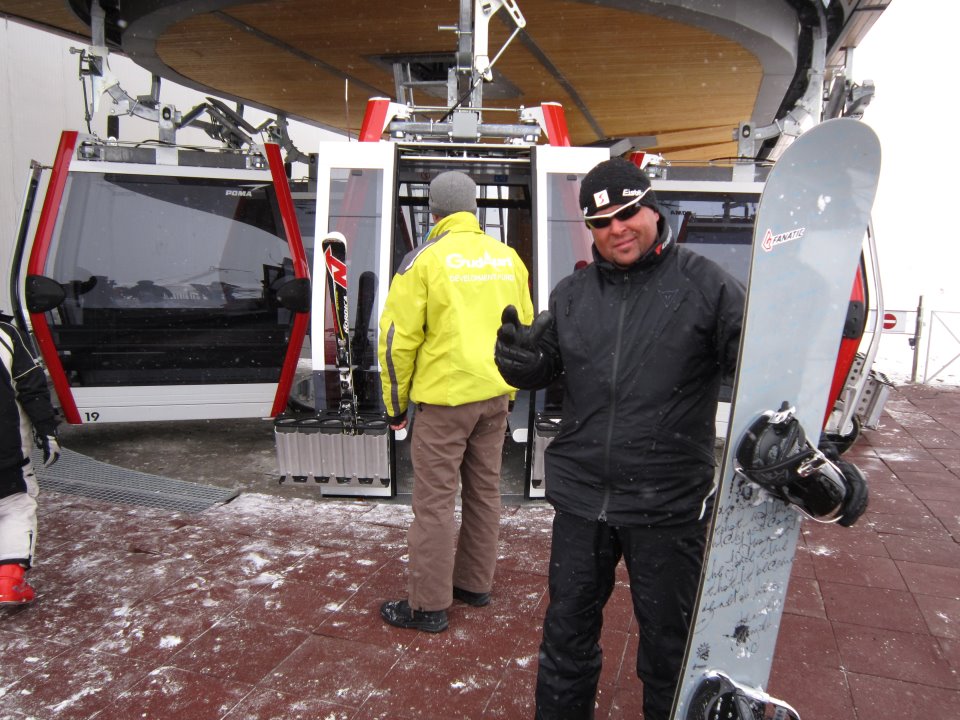 - A person shall have special merits for being invited to the position of Mountain Manager. What project were you involved into, before getting to Gudauri?
- Before getting to Gudauri, I had been working for the Director of four resort complexes of Serbia during four years.
- You have visited many ski resorts. Which of them may be compared with Gudauri considering skiing opportunities?
- Without exaggeration I can say that I have been skiing at every famous ski resorts of the world – from America to New Zealand. Gudauri resorts looks like Buttermilk resort in Colorado State (USA), though this latest is smaller in area than Gudauri.
- How do you evaluate potential of Gudauri resort?
- With all the responsibility I always say that Gudauri is the best place in the world for freeriding, especially when combining it with back country. Even Heliskiing is for joy here, for those who have much money.
- What do you consider to be the greatest service of you in Gudauri?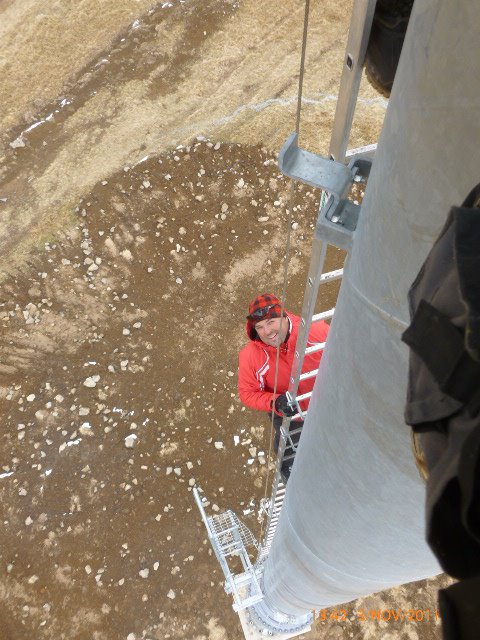 - I consider the fact that for the first time in the history of development of Gudauri, 3-4 times more tickets were sold during this season than during other last years to be the outcome of my work in Gudauri, also holding international competitions FIS with participation of more than 100 sportsmen from 12 countries for the first time in the history of Georgia. If speaking about the details, I also consider it to be my credit that Canadian company EcoZaine started drawing up of Gudauri project. During 8 months I supervised following works in Gudauri: construction of three new elevators (gondola, former fourth row and platter lift on tubing-site), Removal of stones from the runs before starting of winter season, installment of three new points for selling tickets, placement of toilets and litter containers in the mountains, cleaning of the territories under elevators and between the runs (total 280 ha.), construction of garages for snow groomers, tunnels under the first ski run, record growth (two times) of the number and length of the runs, recruitment of the private investor from Greece for construction of new ski-service center.
- What will Gudauri be like in 5 years?
- Gudauri started dynamic development last year. Further developments of the Resort in the first place are related with the future investments, great interest in which has already appeared this year.
- When did you first go to the mountains?
- In the age of three, my parents brought me to the mountains and in the age of 6 I became the Champion of Yugoslavia.
- Your home city Niš in Serbia, is located on the height of 195 meters with average year temperature of 11,4°C. Do you want to leave Gudaurian winter and go down for 2 kilometers?
- My city is well-placed for extreme sports enthusiasts – you will get to different mountain resorts in one of two hours from the city. I am fond of Gudauri as well. If my family were here, I would stay in Gudauri.
- Which famous people did you learn snowboarding or skiing?
- One of the most memorable pupils of mine was the President of Belarus. The task was to give him good technique of skiing on different slopes. This was the most remarkable experience of mine.
- What made you surprised in this Person?
- When people arrive to the mountains, they combine sports with recreation… Lukashenko never rested. Early in the morning he went to the mountain, skied with the break for lunch and again made me show him more and more new exercises and runs up to 22:00 pm. I have never seen a person of such power and energy, especially when thinking of his age. I was sorry for His security guards – they were knocked down and could hardly breathe every evening.
- It's your wife's birthday on April 30. What will you gift her this year?
- Main present to her will be my return. I have conversation with her two times a day – in the morning, when watching online news of the TV-Channel, where she works for the tv-presenter and in the evening – on Skype. So we saw each other only on TV or monitor screens and we are looking forward to meeting each other.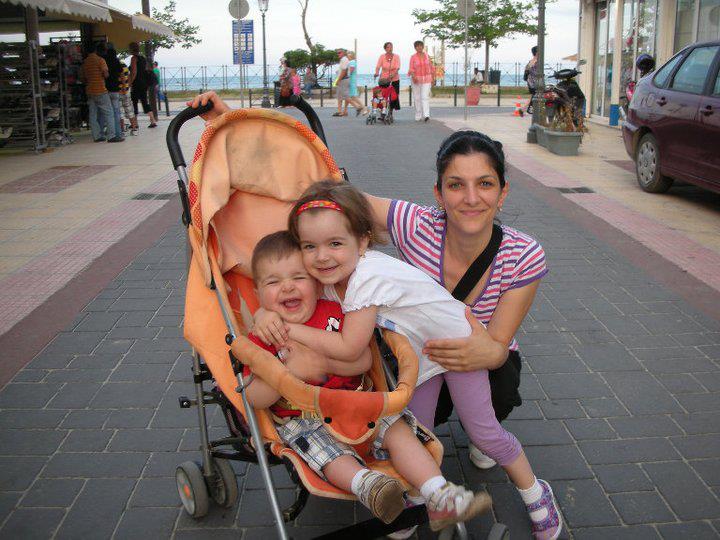 - Bon Voyage to home, Yuritsa, and Bon Voyage and good-bye for the moment! As for myself, I'd like to gift to you the bag for wine transportation – it will be useful to you, when travelling to your favorite waterfall close to Niš together with your family.
- Thank you for your interview and the gift! Even if they do not extend my employment agreement in Gudauri I will definitely return here. The President of Georgia, Mr. Mikheil Saakashvili granted citizenship of Georgia to me for my merit in development of Gudauri resort. I fell in love with this place, the people and I have many business plans for the future related with development of ski resorts in Georgia. Until that I have invitations from four resorts of the Europe and I need time to consider what to do in the future. Thanks to Gudauri Development Fund, to all my colleagues and kind people, whom we lived and worked together during this winter! And see you in Gudauri!
April 24, 2012.
Interviewed by Oleg Gritskevich. Gudauri (Georgia).
It has been read
4089
times