Now in Gudauri
Fog
Temperature
-8 °C
Wind north-north-west 2 m/s Quiet
Snow cover: 57 cm
Nearest snowfall
08 December
Heavy snow
+ 18 cm snow
09 December
Very heavy snow
+ 63 cm snow
10 December
Very heavy snow
+ 43.5 cm snow
11 December
Light snow
+ 6 cm snow
13 December
Light snow
+ 15 cm snow
16 December
Heavy snow
+ 18 cm snow
Avalanche danger
Apartments managed by GUDAURI TRAVEL LLC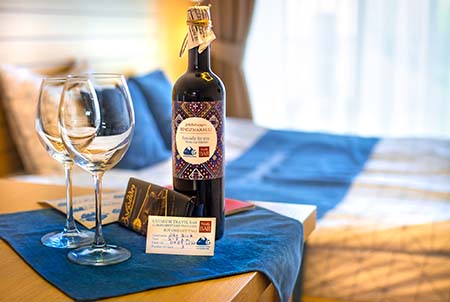 GUDAURI TRAVEL LLC is a management company. We have been working in Gudauri since 2010 and we welcome guests in more than 100 apartments in the most prestigious area of ​​the resort with a developed infrastructure, many cafes, bars, restaurants and SPA centers - NEW GUDAURI.
International standards of hotel service, attention to detail, pleasant gifts, the possibility of organizing breakfasts and room service. Accompanying throughout the rest - the manager who meets you is always in touch and next to you in Gudauri.
We care about your comfort.
"Gudauri Travel" LLC