You are here
Home
»
Prepayment for accommodation in Gudauri
Prepayment for accommodation in Gudauri
Secure payment to Gudauri without commissions on Visa & MasterCard
You make an advance payment for your stay in Gudauri to the account of the GUDAURI TRAVEL LTD company (ID 404891907).
Your payment is protected by VISA and the guarantee of TBC Georgia Bank.
You can refund the prepayment without penalty if you cancel your reservation 3 weeks before arrival.
If you have any questions please email us at info@gudauri.travel

GUDAURI TRAVEL LTD is the first tour operator in Gudauri.
For more than 10 years we have been helping tourists from different countries to choose and reserve accommodation at the resort, order transfers, guides, equipment and much more.
Since 2010, we provide apartment management service, now in our administration more than 100 apartments in New Gudauri. The company's score on booking.com is 8.5.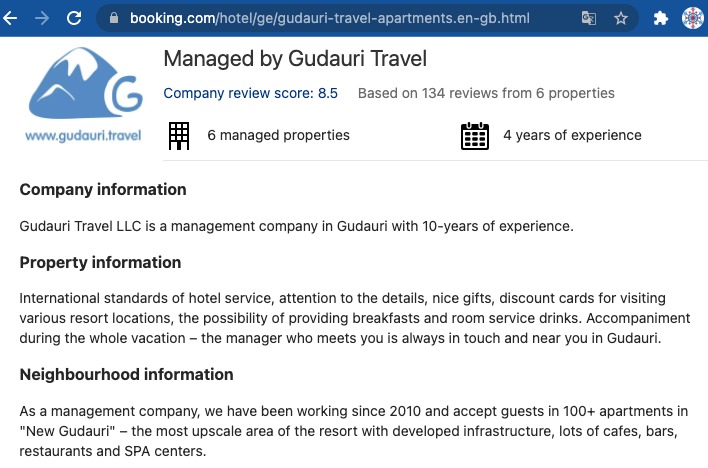 In 2017, we opened GUDAURI TRAVEL BAR. A small cozy bar in the first block of the New Gudauri, where we meet our guests and partners, is among the top three according to Tripadvisor rating.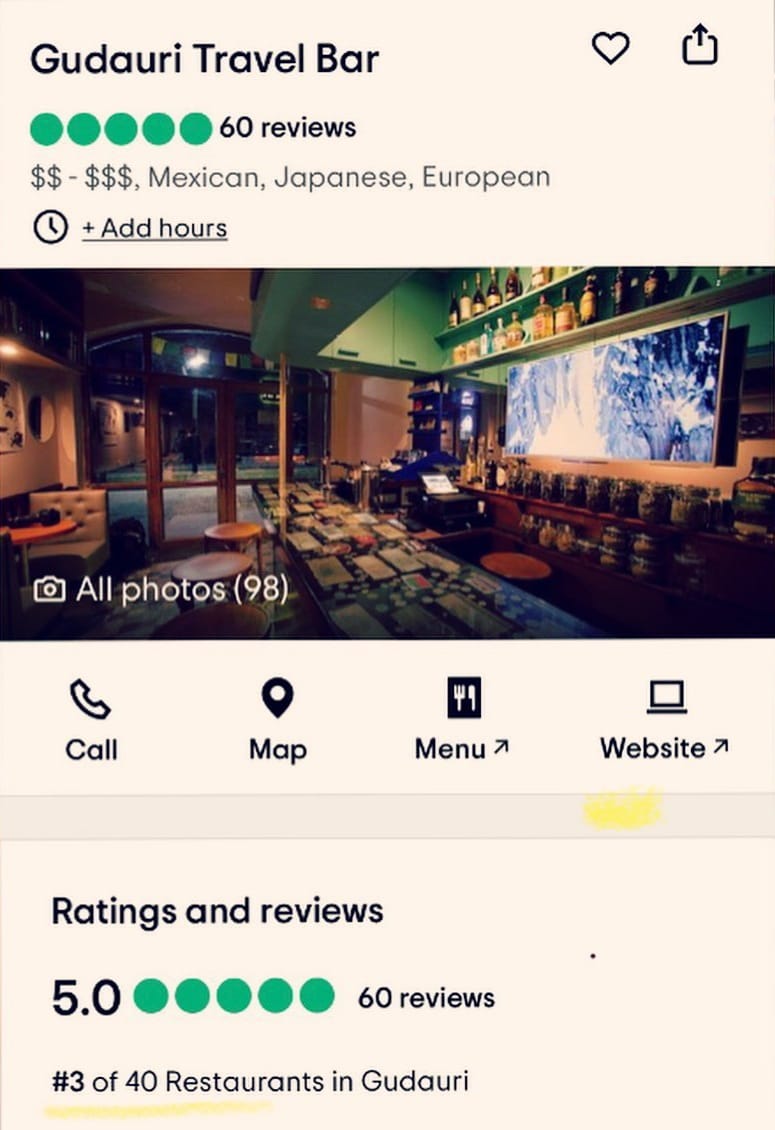 More than 20,000 people have entrusted their holidays to us. Welcome!
It has been read
11323
times